SCROLL
The seasons come and go, and the scenery around us changes.
As the days flow by and are gone, simply standing still every now and then can be enough to find new and stimulating encounters.
Take a break and see what insights you might discover.
Take a deep sip of tea.
"Pause & Inspire"
#8 Winter Dusk at the Cottage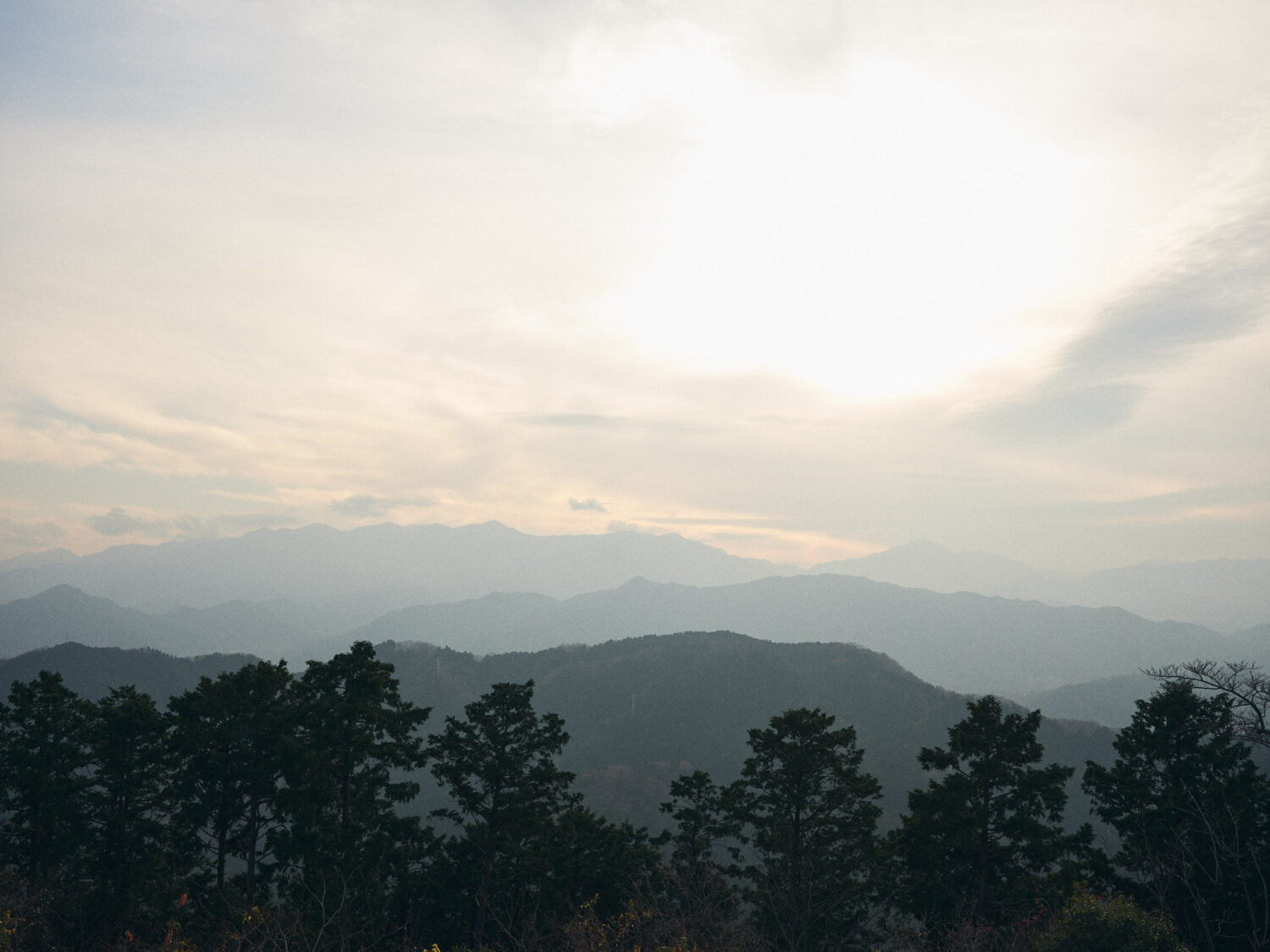 At the summit of Mt. Takao.
The clear air stimulates all five senses, while my body, warm from the exertions of climbing, is grateful for its cool embrace.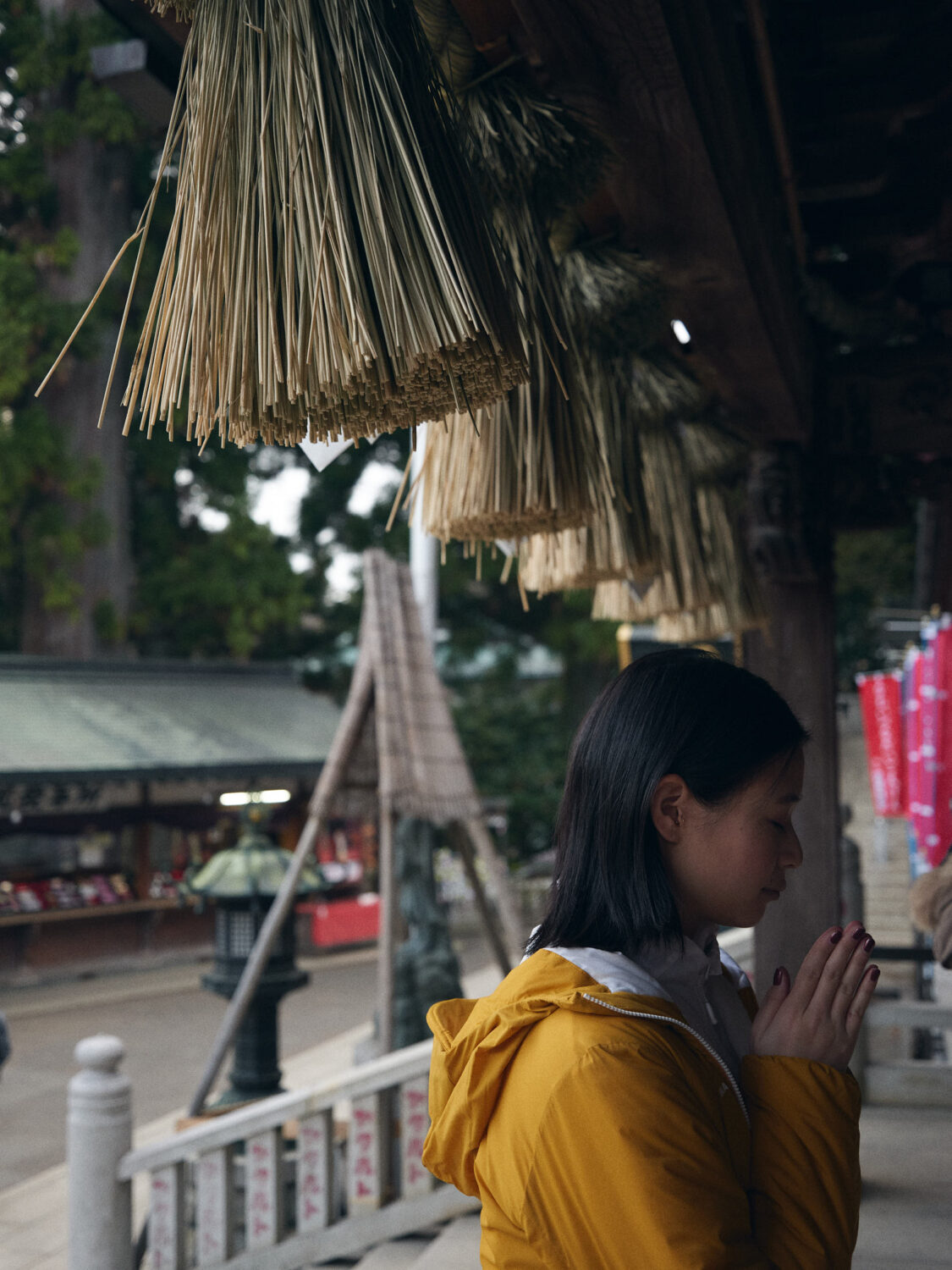 I decide to take a more leisurely route down the mountain.
After a brief stop at the temple to offer thanks for my safe climb and a prayer for the rest of my trip, I take the chair lift back down to base camp.
When I get there, I'll relax with a warm cup of tea.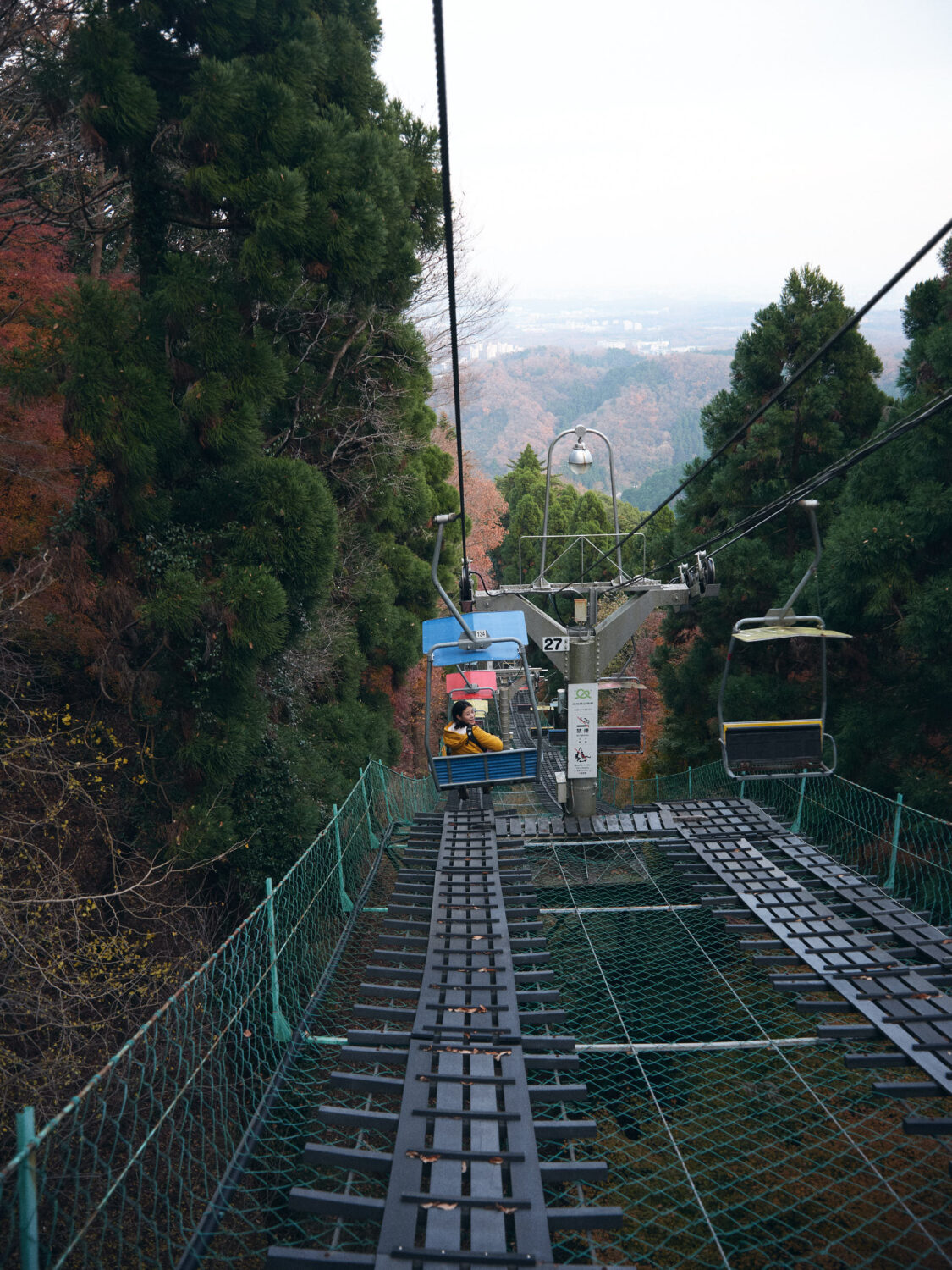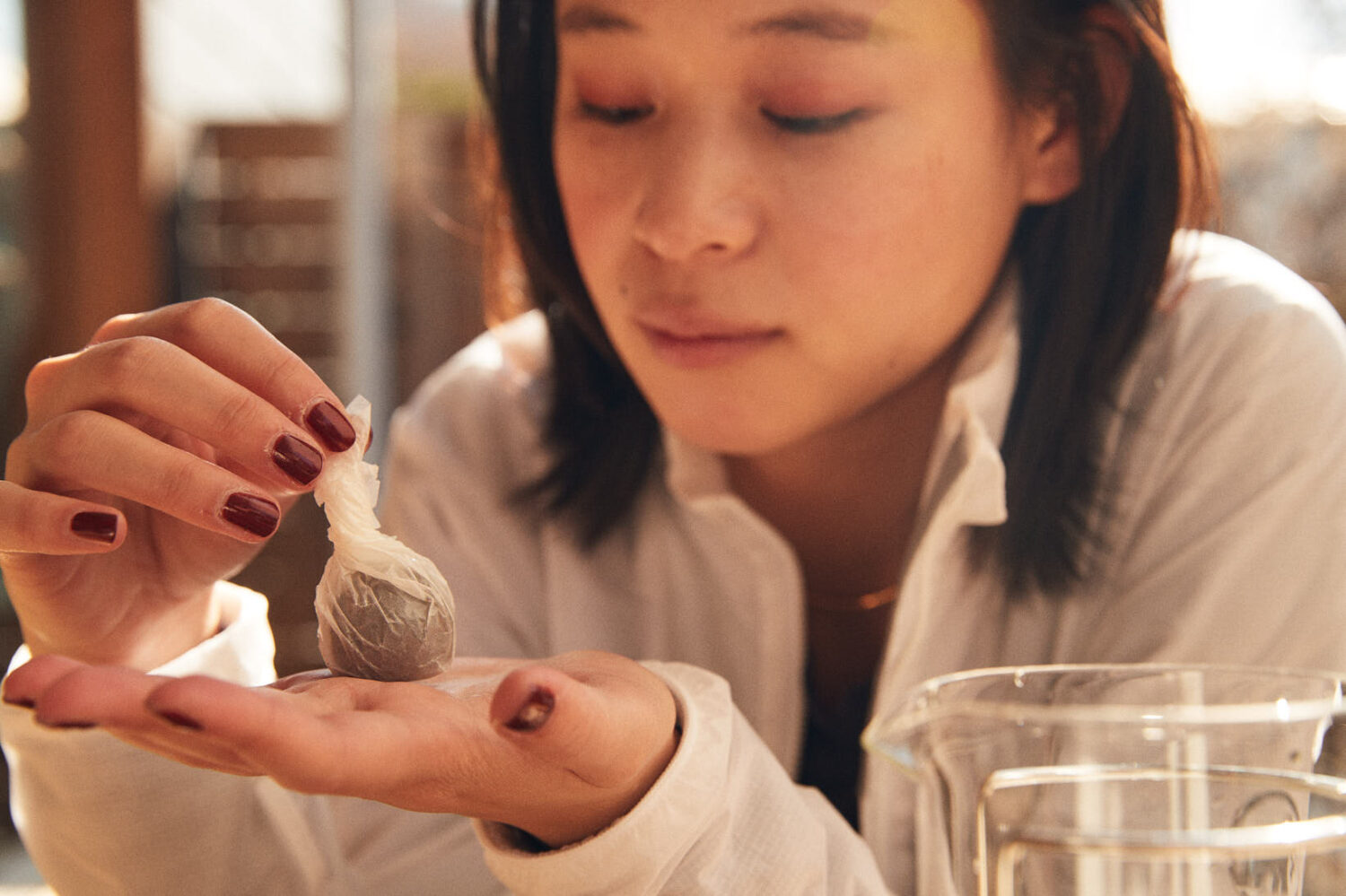 This is an adorable little creation: tea leaves stuffed inside a tiny round citrus shell.
Pour on some hot water, and feel your worries melt away as the aroma rises up to infuse the senses.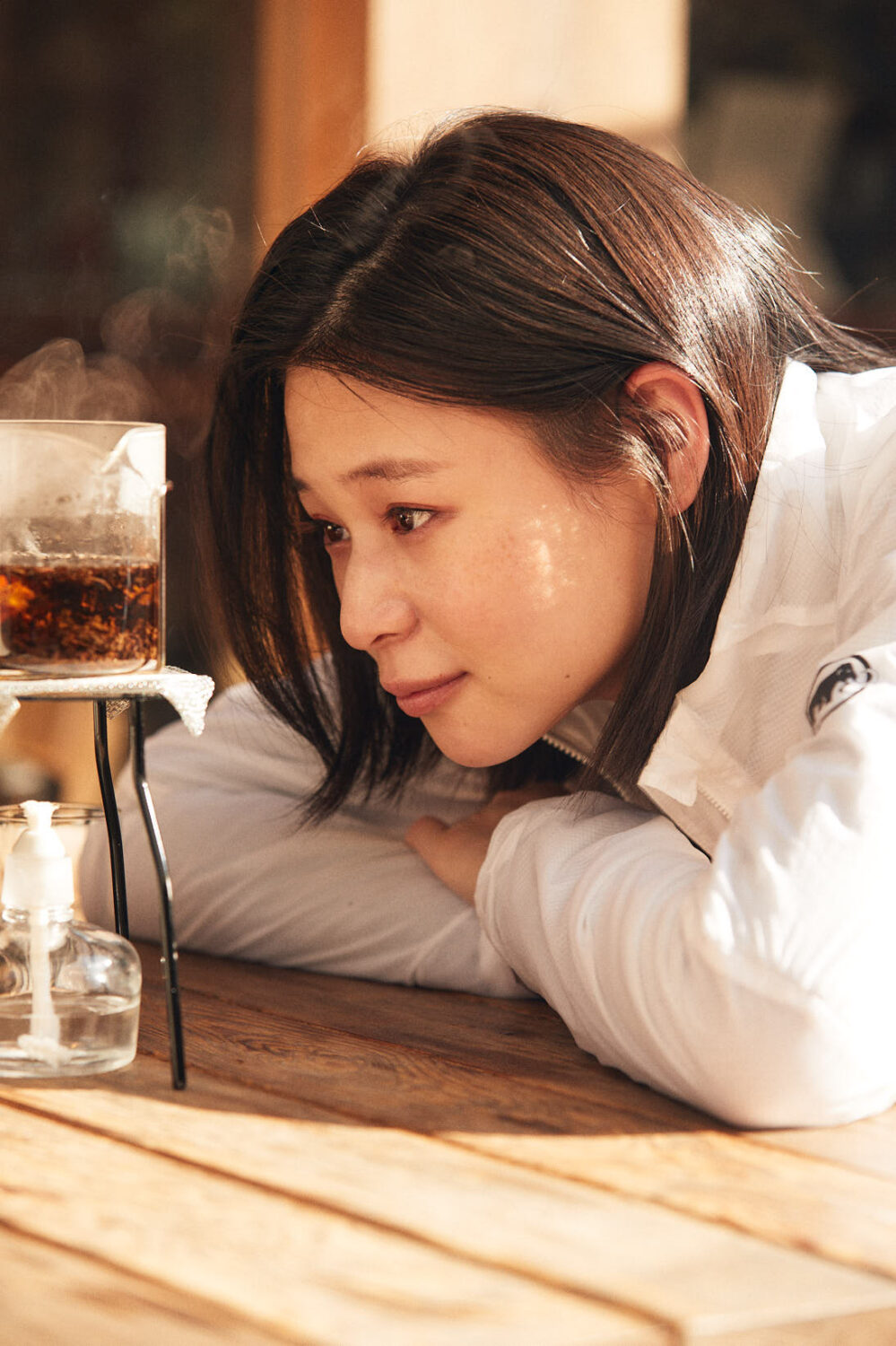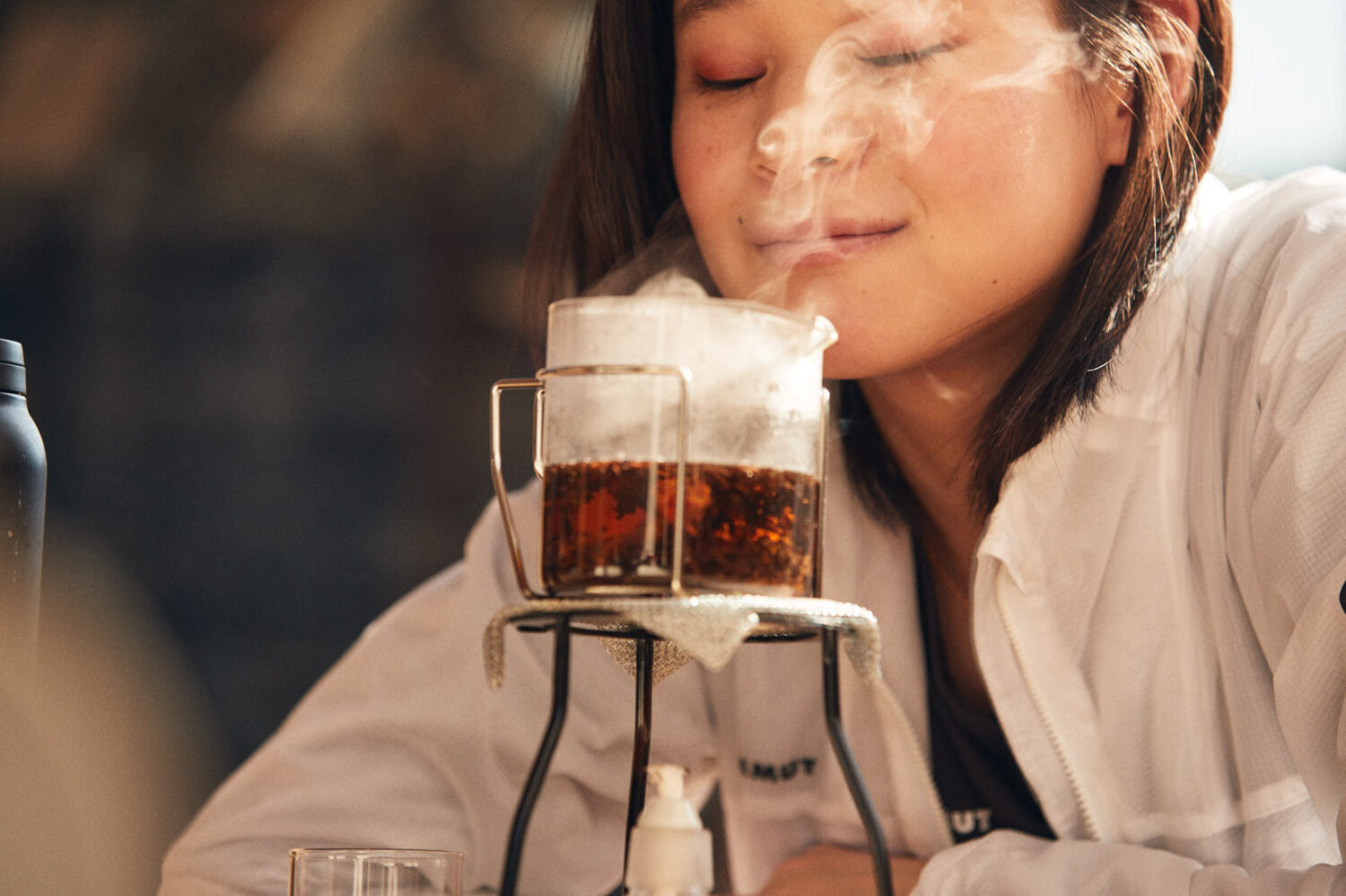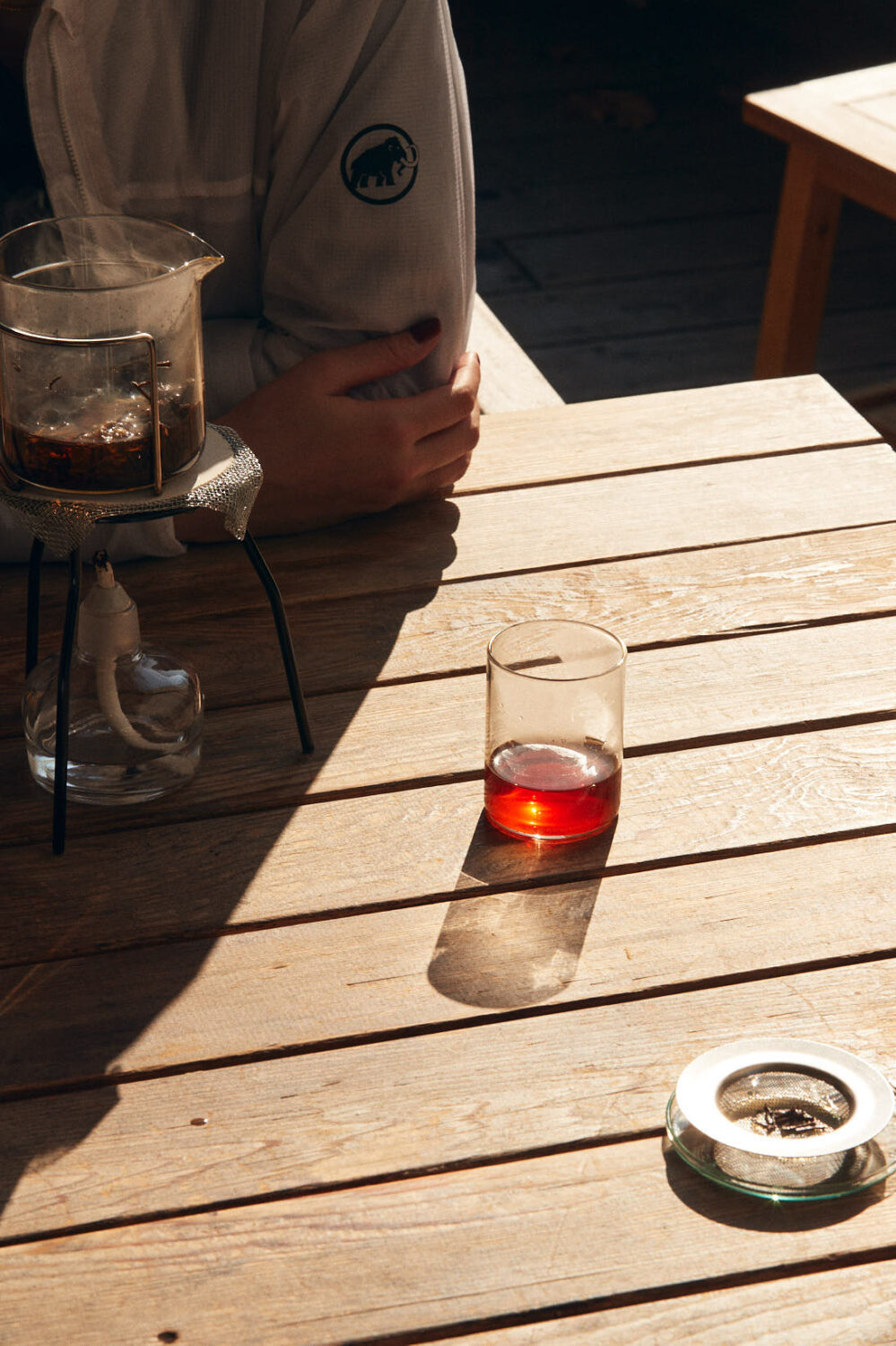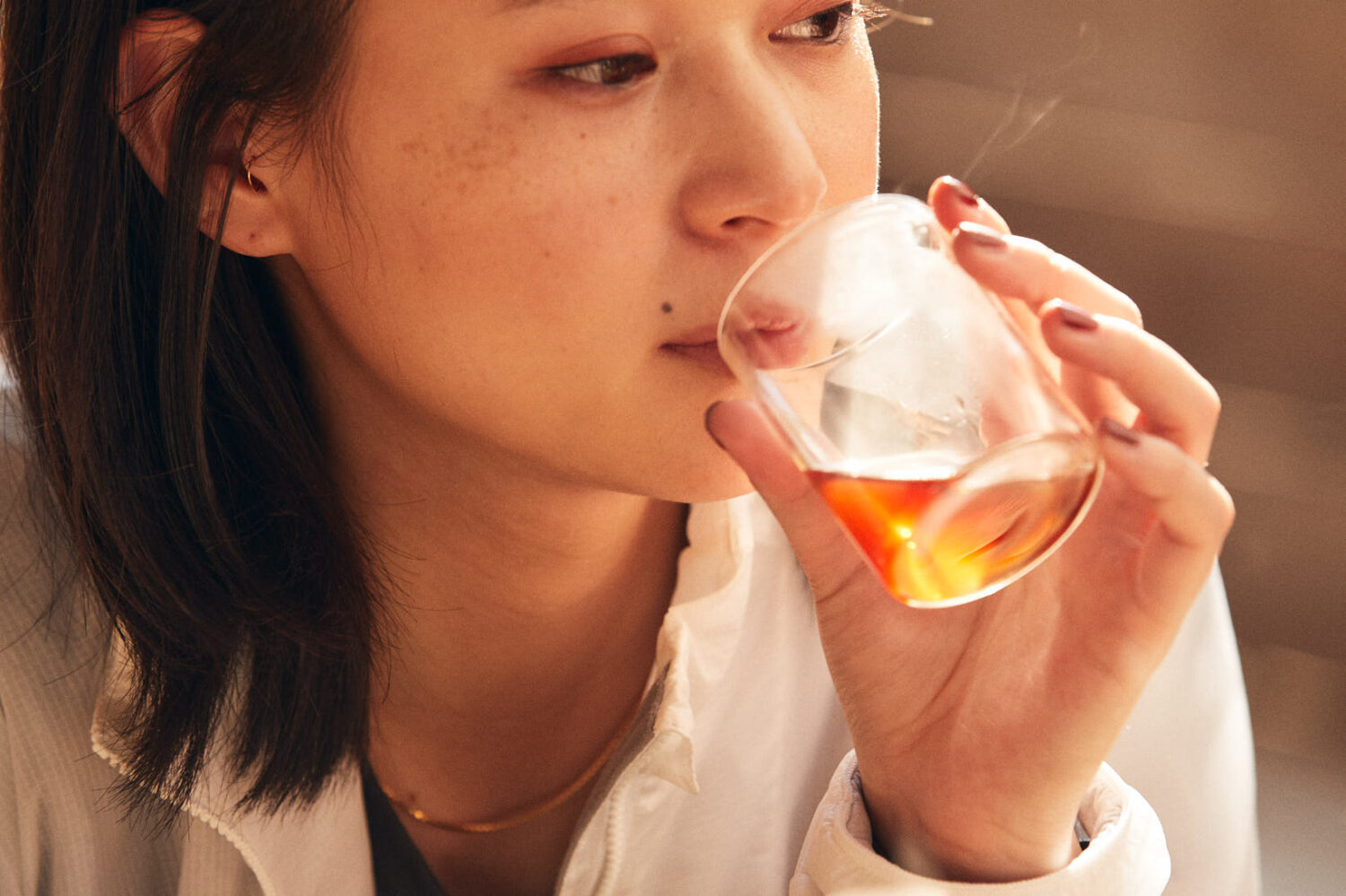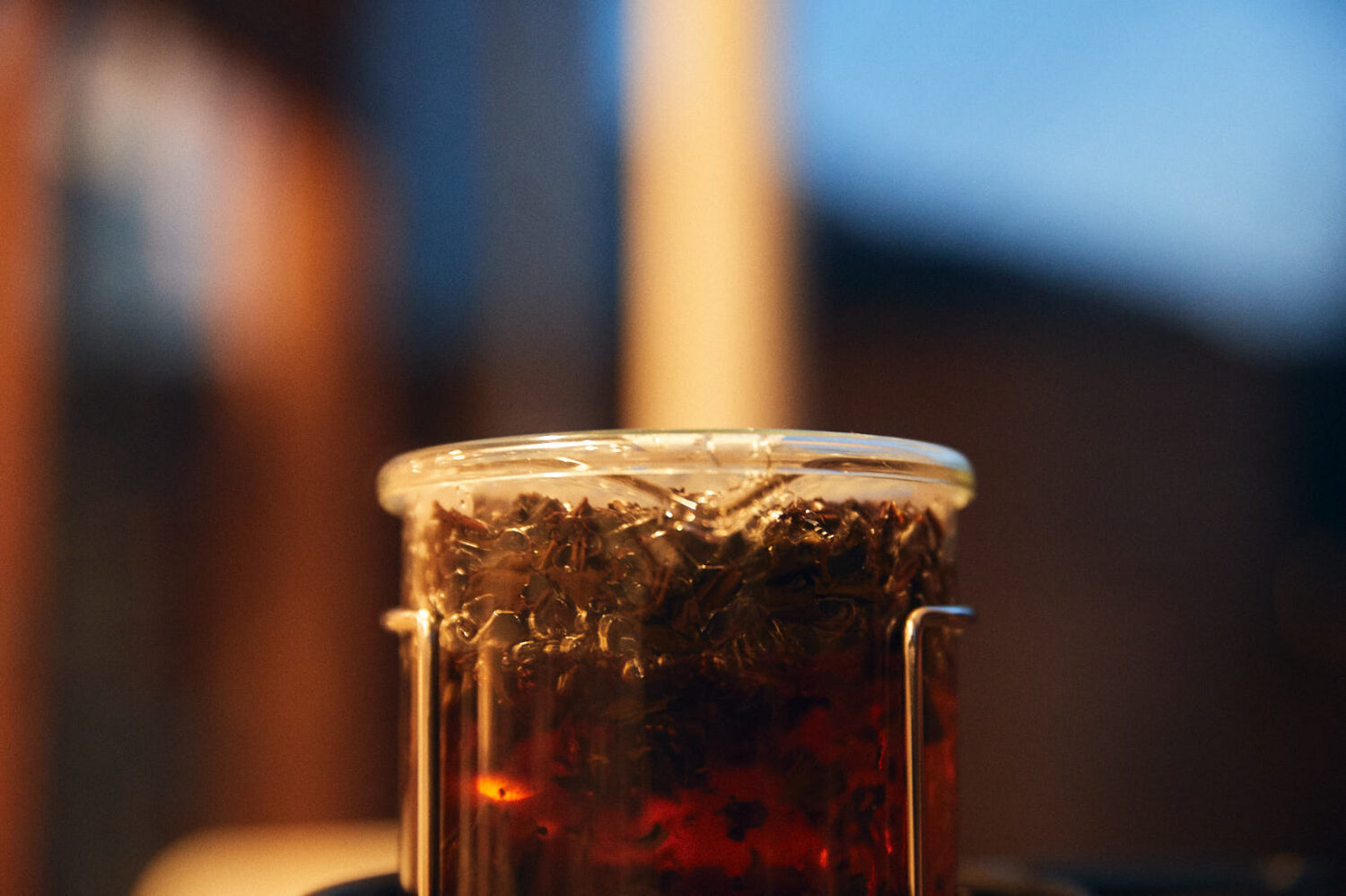 The sun sets surprisingly quickly at the foot of the mountain.
It's time to change clothes, and enjoy a snug evening wrapped up warm and safe.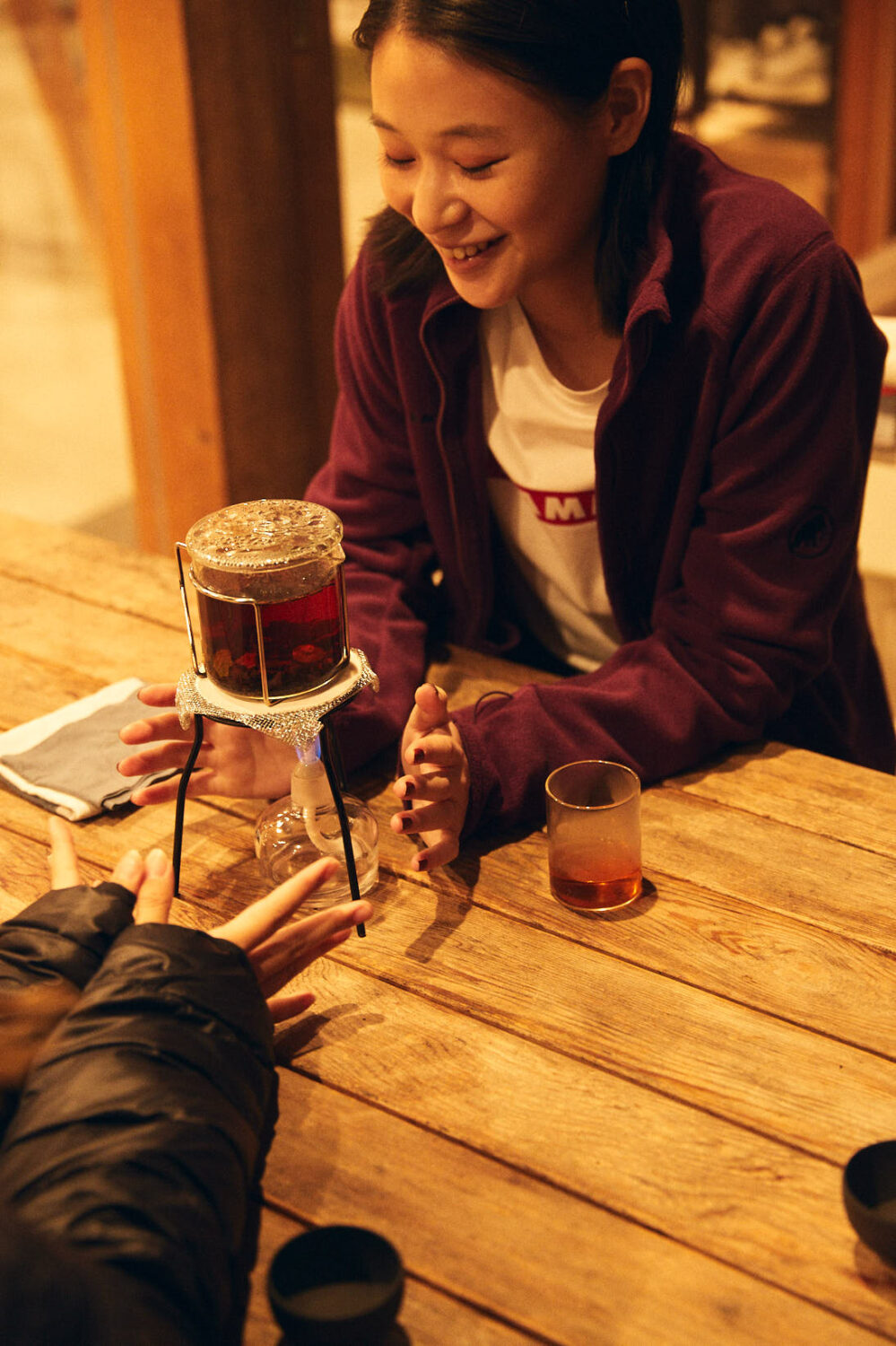 Wherever there is a pot of tea, people naturally gather. Together with the other mountain lovers, I drink first one cup, then another.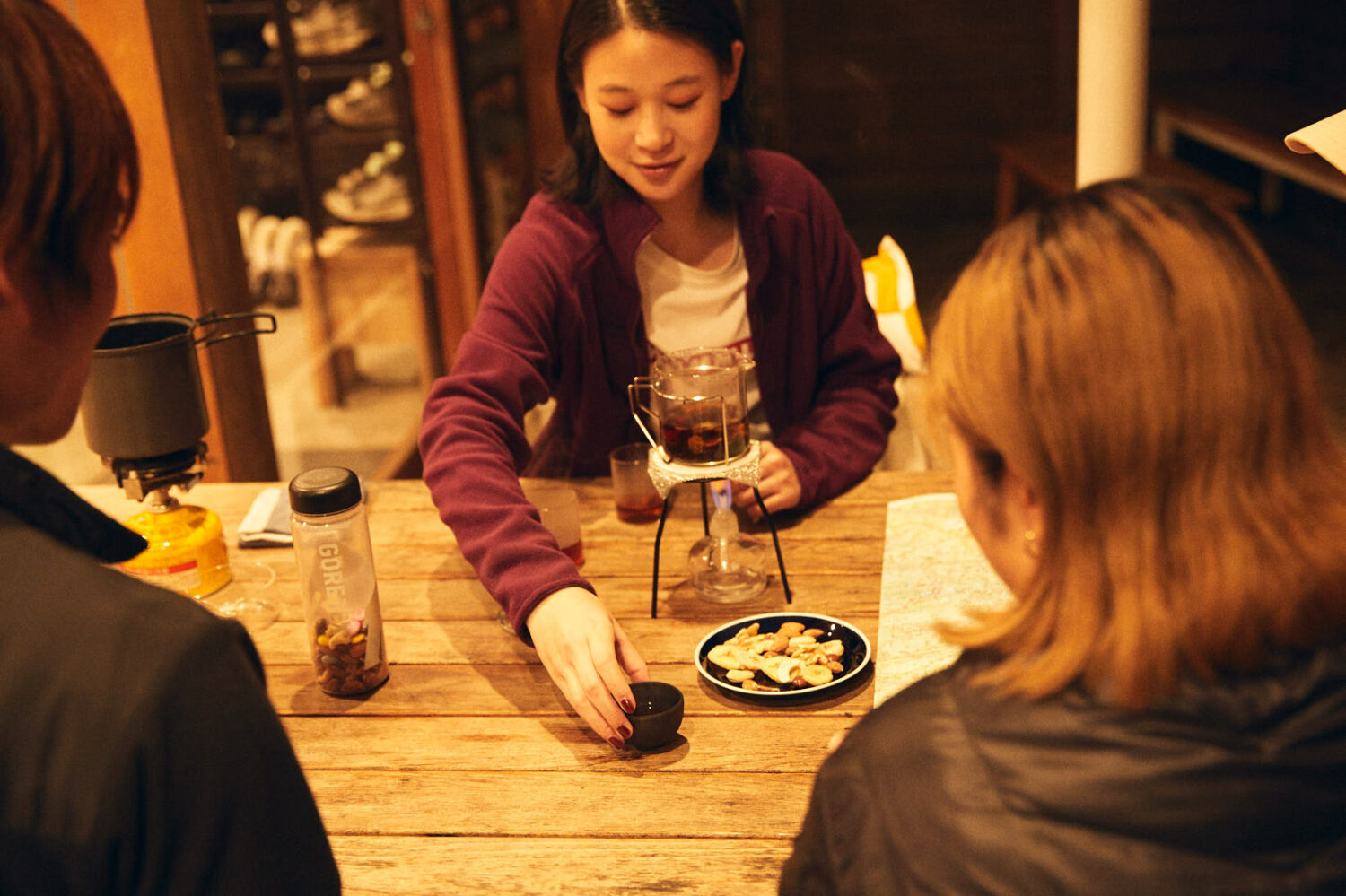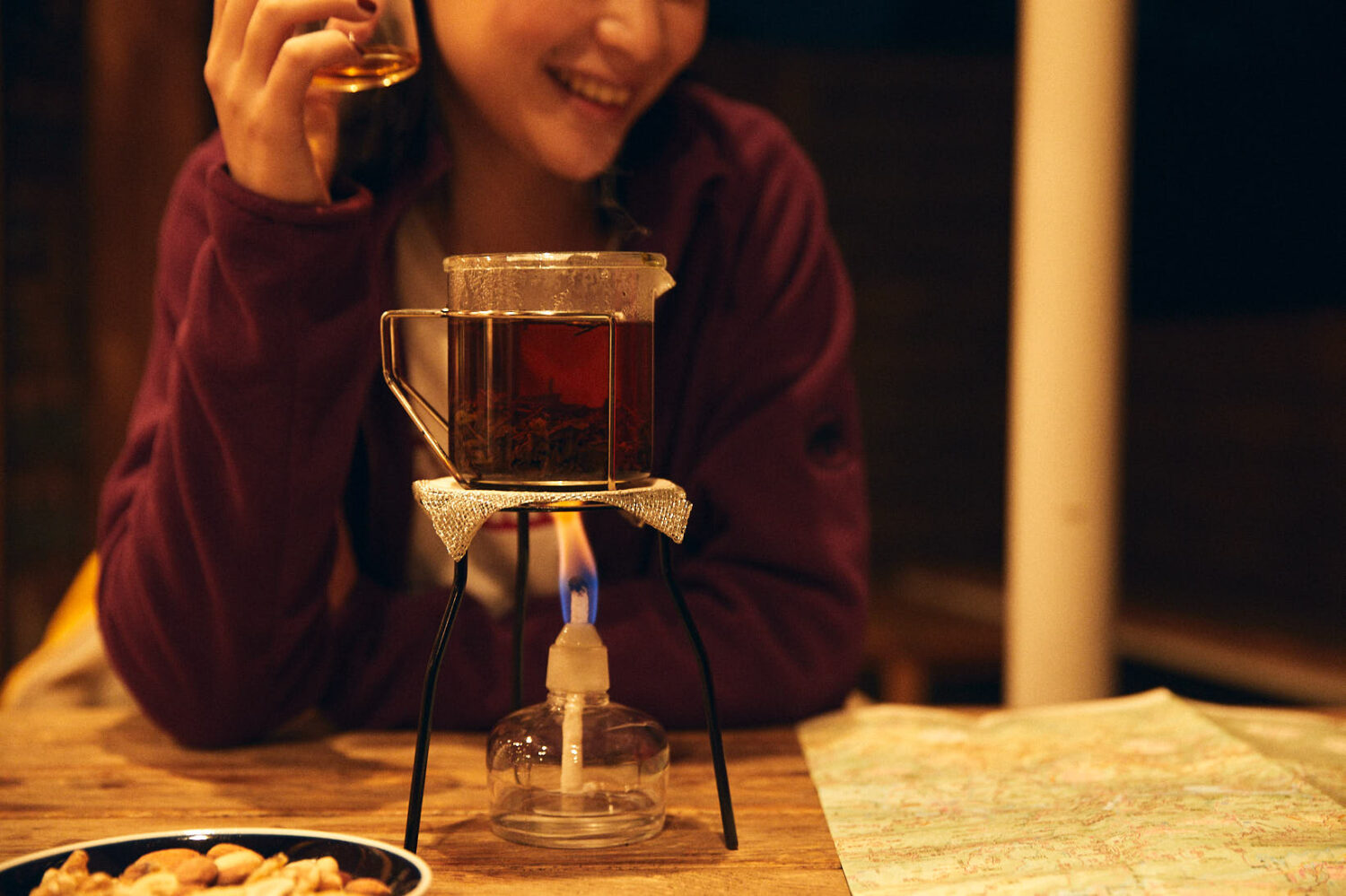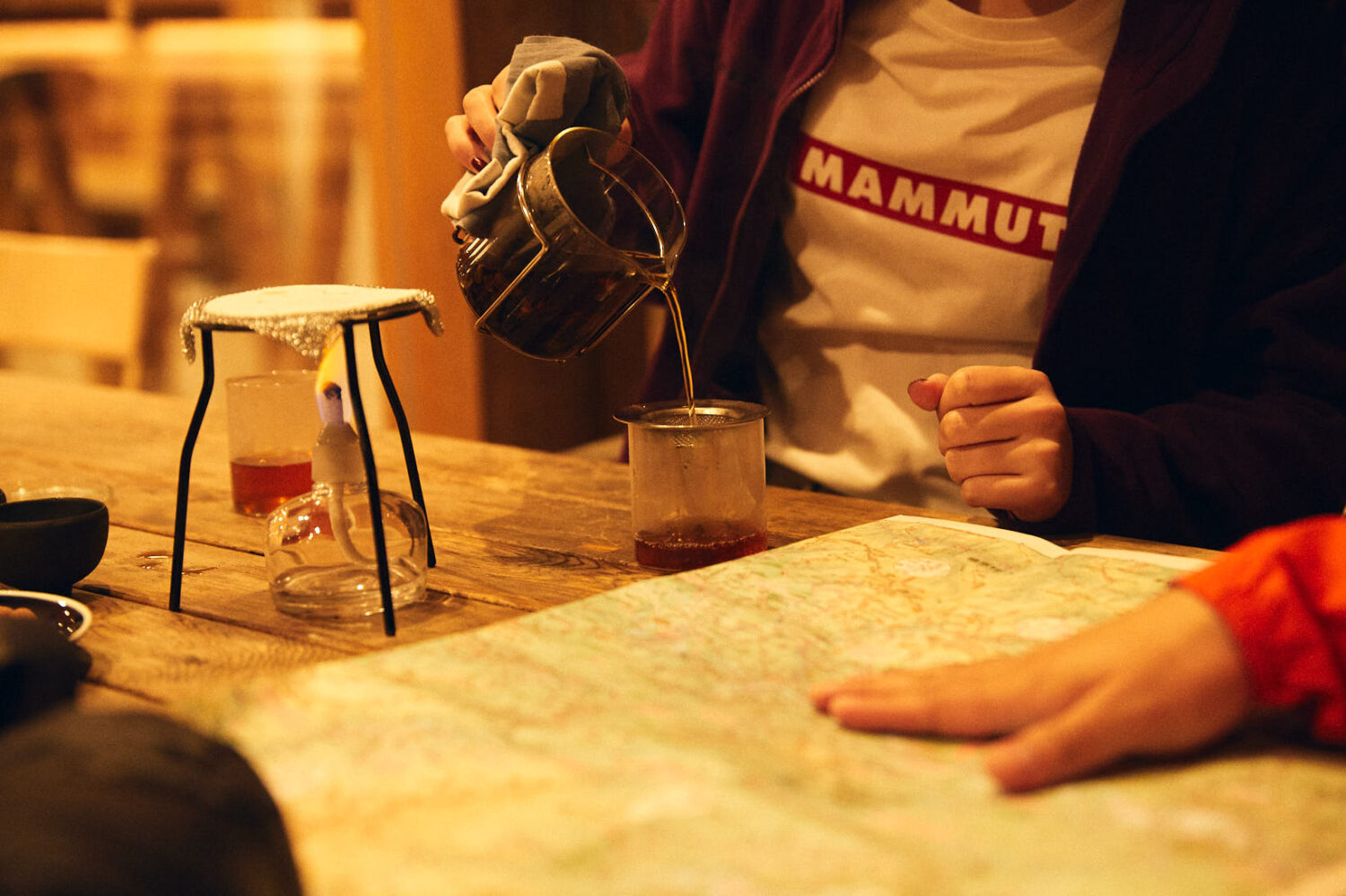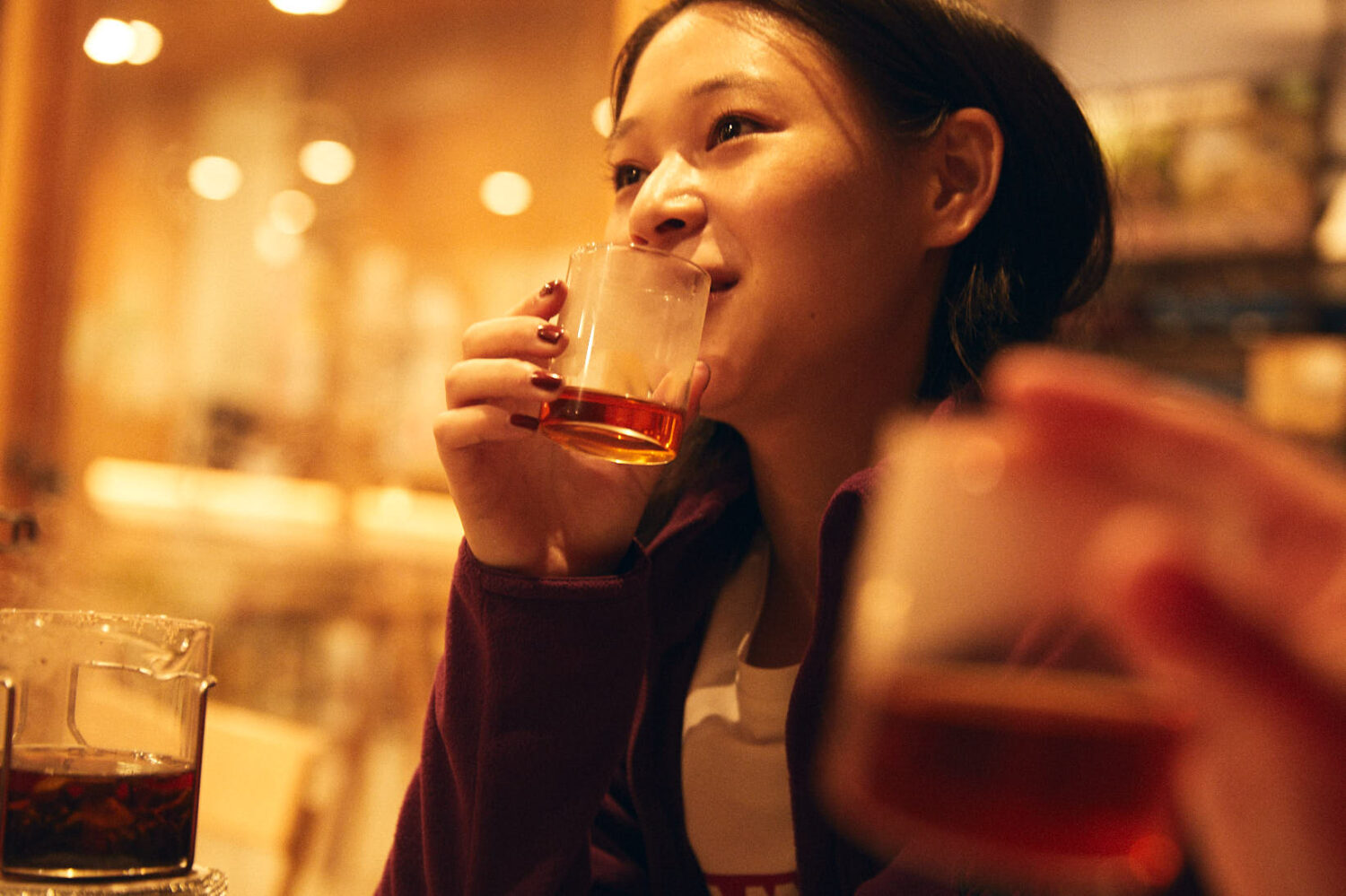 There's nothing quite so enjoyable as sharing a pot of tea with friends.
I can only hope this year brings me more opportunities to do so.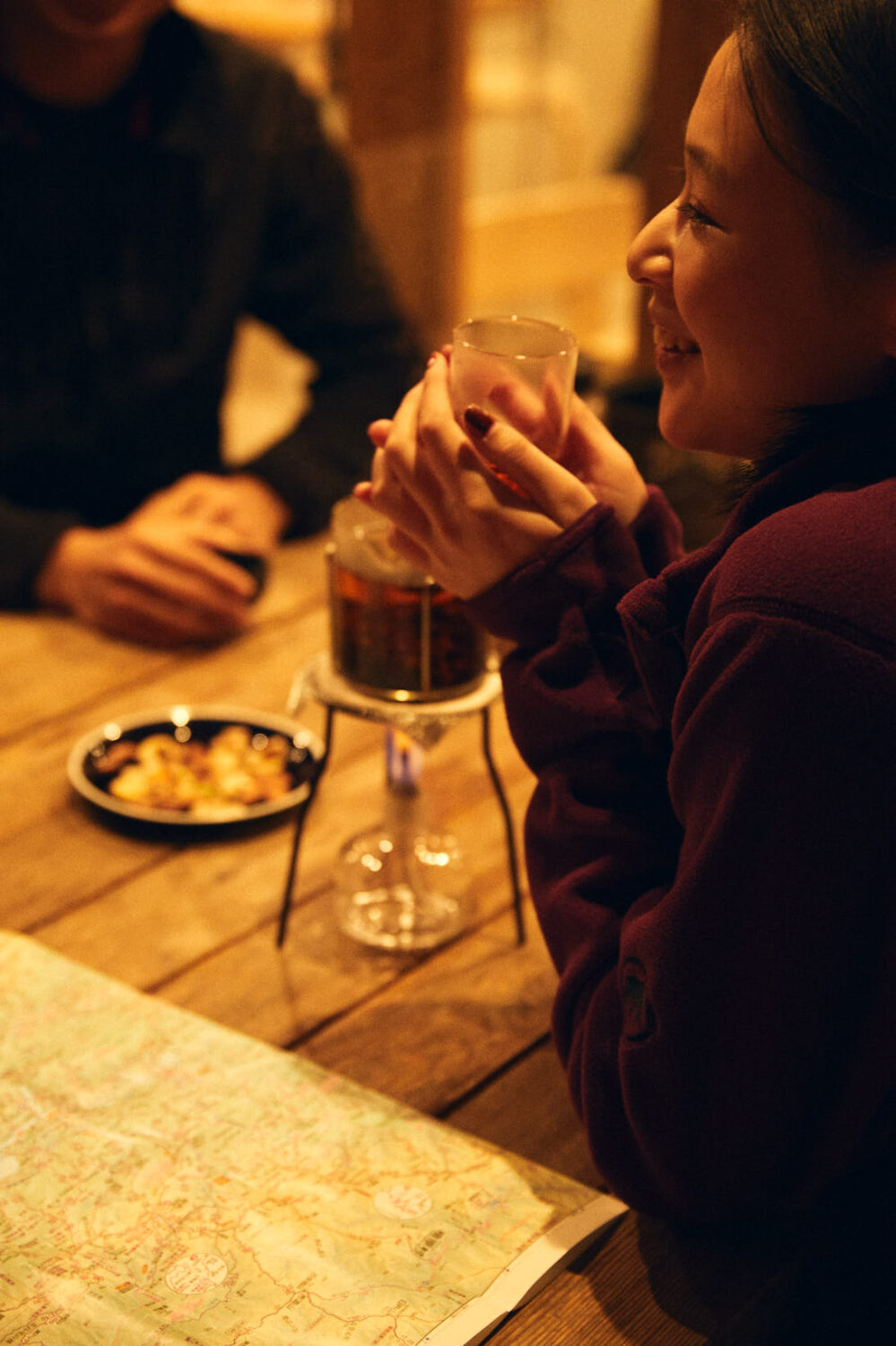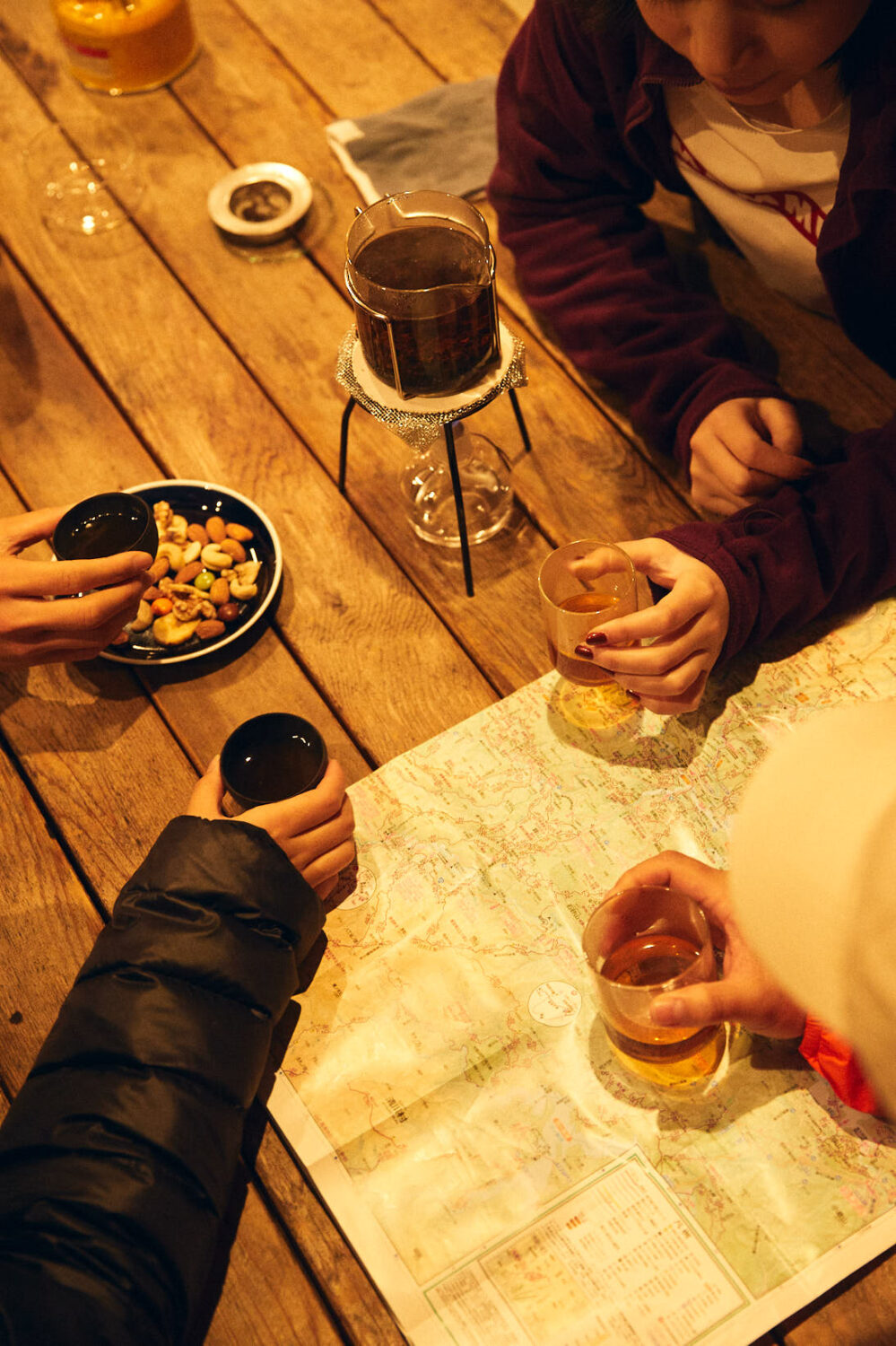 To be continued.
Model: miu
Direction & Styling: Tadashi Mochizuki
Photography: Masayuki Shimizu
Hair & Make-up: Nori
Produce: Kenichi Kakuno & Hiroshi Inada
Edit & Text: Yoshiki Tatezaki|Coordination: Miho Akahoshi & Mika Kobayashi
Location: Mt. Takao & Mt. Takao Base Camp
Special Support: Mammut Japan & Mt. Takao Base Camp
TOP PAGE